Rise Above the Rest~
Construction Network, Inc. believes our first responsibility is to our client. We are dedicated to the total success of C.N.I. as a competitor. Our emphasis on North American markets will be explored. We will conduct our operations in a pure and truthful manner, and will provide profits and growth, will assure ultimate success.
Building Up Others: Our vivacity is sharing and caring when people give cheerfully of their time, knowledge and experience. C.N.I. will contribute to the economic strength of society and carry our organization as a good corporate citizen on a local, state and federal level, in which we do business.
Building Up Leaders: We will recruit, develop, motivate, reward and retain personnel of exceptional ability, character and dedication by providing good, safe working conditions, superior leadership, compensation on the basis of performance, opportunity for growth and a high degree of employment security.
Our Story
Construction Network, Inc. is an industrial-institutional-commercial construction company based in Jonesboro, AR. The company was founded in 1974, by the current CEO, George Stem. Initially known as Builders of Jonesboro, the company built a strong reputation for quality and efficiency. As the company's reputation grew, so did the number of clients requesting our services outside the state of Arkansas. In 1997, Builders of Jonesboro took on a new name and broaden our horizons. Since that time, Construction Network, Inc. has achieved growth that companies dream of but seldom realize.
Construction Network, Inc. is a General Contractor, licensed in Arkansas, Texas, Louisiana, Missouri, Kansas, Tennessee, Oklahoma, Kentucky, Ohio, Indiana, Mississippi, Florida, North Carolina, South Carolina, Alabama, and West Virginia. Numerous repeat clients can attest to our devotion in providing our clientele with the best final product for their investment regardless of where that final product may be located. Among the projects completed by CNI, you will find many successful schools, churches, medical facilities, office buildings, banks and much more.
For more information, call us today. 870.972.5632
Pre-Construction Management
Conceptual Estimating
Building Information Modeling (BIM)
Budgeting, Phasing
Value Engineering
Due Diligence / Project Feasibility
Site Selection / Evaluation
Design / Build
Preliminary Design
Pre-construction Project Budgets
Construction Schedule / Pre-Job Planning / Critical Path Timelines
Subcontractor Selection
Partnering / Teamwork
Project Coordination / Management
Regulatory Approvals / Permitting / Expediting
Construction and Project Management Services
Construction Manager / Management
Hard Bid, Negotiated
Design / Build
Ground up Construction
Exterior and Interior Renovations / Remodeling / Facelifts
Tenant build outs / Improvements
Plug ins / Up fits
On-Site Project Management
Logistics
Cost Control
Schedule Control
Document Control
Safety / Quality / Productivity Management
Post-Construction Services
 Project Closeout
Post Construction Evaluation
Start Up Assistance
Maintenance and Operational Programs
Warranty Review
Record Drawings
casey caples
President
Casey has been with Construction Network, Inc., since 2003, starting as the Construction Shop Manger then to Project Manager, on to Vice President of Preconstruction Services and recently made President of CNI. Casey's experience in estimating and "value engineering" is a tremendous asset to any project owner. Call Casey Today! 870-972-5632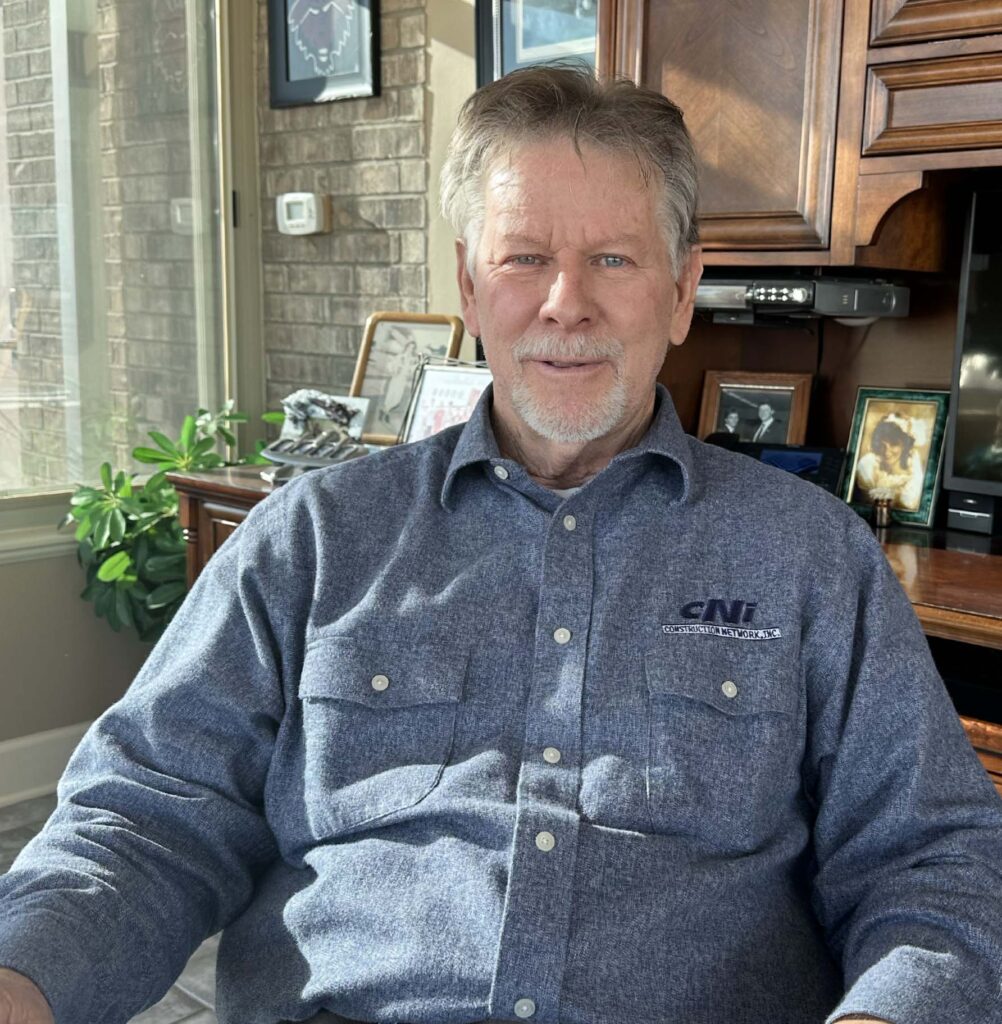 GEORGE STEM
CEO, Owner/Founder
George Stem has been in construction for most of his life.  He worked along side his father, Albert Stem since he was old enough to wield a hammer! George has grown up with construction and is very knowledgeable about it! With his leadership, CNI strives to complete projects on schedule, in budget and with the highest standards of quality. Call George Today! 870-972-5632